INDUSTRIAL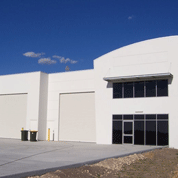 Warehouses, Manufacturing Plants, Repair Garages, Industrial, Plants, Power Plants, Oil Refineries, Laboratories
Maintaining industrial structures takes skill. Craftsmanship. Specialized equipment. And a special company.

Our team members are constantly training to become certified on the newest and latest techniques and technologies to protect industrial structures.

Our services for industrial painting projects are ever-expanding, and we look forward to providing novel, efficient, and safe solutions to new and unique coating projects.