COMMERCIAL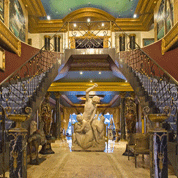 Malls & Stores, Corporate Offices, Restaurants, Retail Space, Car Showrooms, Hotels & Motels, Reception Lobby
From new space construction to annual building maintenance, Benea Painting has the painting solution for any size commercial project - from a single unit tilt-up to a large commercial complex.

Painting a commercial building must serve two purposes: protect the building from weathering and decay; and look great.

Sydney Painters specializes in the application of protective coatings that are extremely resistant to the elements and can endure high traffic, yet still provide an aesthetically-pleasing look.